Emma Stone is probably one of my favorite persons in the world. She is quirky, fun, bubbly, and stylish. Who would've thought that this 20-something actress would become such a global phenomenon, much more a fashion icon? But for most of us, her fans, we have seen her transformation take place right before our eyes. She has no doubt established her

own style and made it her own.
Over the past two years, she has blown me away with her style choices that can range from casual, to fun,

and

glamourous, yet it still speaks a lot about Emma. For this edition of Tuesday Ten, I would like to bring to you my ten favorite looks from Emma Stone so fa

r:
10. Emma Stone wearing Calvin Klein during the Merced

es-Benz New York Fashion Week Spring/Summer 2013.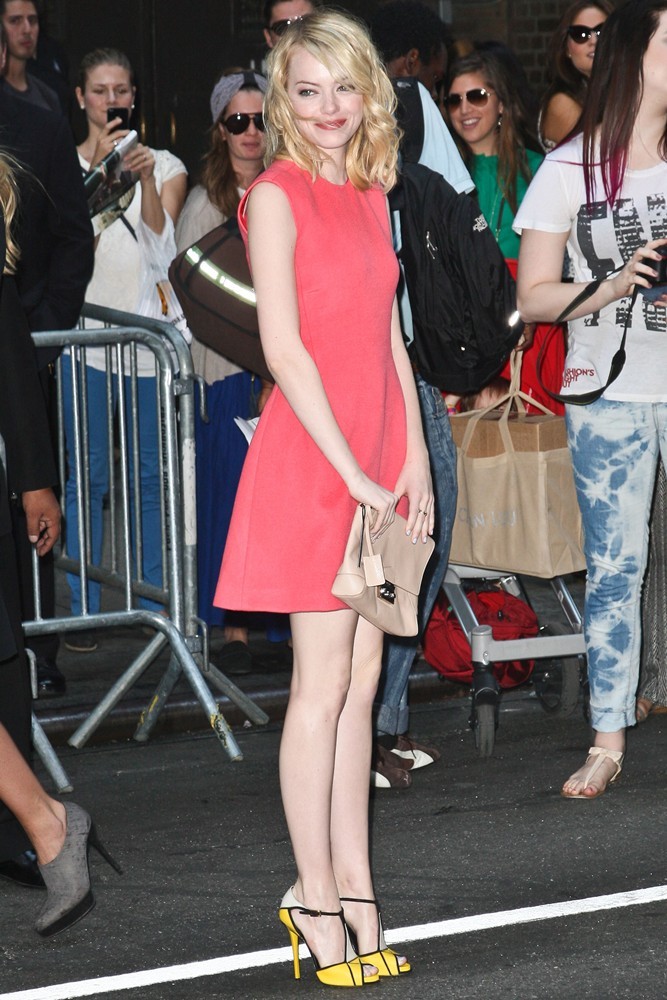 9. Emma Stone at the 2012 CFDA/Vogue Fashion Fund Awards. Also featured this outfit of hers on my Celebrity Fash Fave, which you can check

here

.
8. Emma Stone wearing Bottega Veneta at the 2011 MTV M

ovie Awards.
7. Emma Stone wearing Lanvin at the 2012 Costume Institute Gala at the Metropoli

tan Museum of Art.
6. Emma Stone wearing a Valentino Resort dress during the 2012 annual Elle's Women in

Hollywood bash. Love!
5. Emma Stone wearing Lanvin at the German premier

e of "The Help".
4. Emma Stone at the 66th Annual Tony Awards (with the hottie Andrew Garfield). Check out those gorgeous earrings

!
3. Emma Stone wearing a gorgeous Dolce & Gabbana dress at a July 2011 appearance on The Tonight Show wit

h Jay Leno.
2. Emma Stone wearing Lanvin at the 2011 Orange Briti

sh Academy Film Awards.
1. Emma looking oh-so-glam at the 84th Annual Academy Awards in a Giambattista Valli Cout

ure.
Which is your favorite look from Emma Stone? Isn't she the cutest t

hing on the planet? Haha :-)
Twitter |

Facebook

| Pinterest | BlogLovin' | Bloggers