For weeks, the boyf and I had been planning this summer escape. Since traveling to Palawan, we haven't been to the beach yet and I was aching for a getaway. And so this recent weekend, we finally gave in and started calling resorts we can visit. With May already here, the weather has been hotter than ever and even if it meant getting a bit sun-tanned, I really didn't mind because I was longing for this escape.
Check out more of the pics from our short weekend getaway (see my love for basic tank tops?):
What's your ideal hot weather escape?
Linking up with these fab ladies today!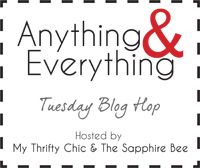 Twitter
|
Facebook
|
Pinterest
|
BlogLovin'
|
Bloggers